Product Design Services
"It takes the right company to design and build a mold properly"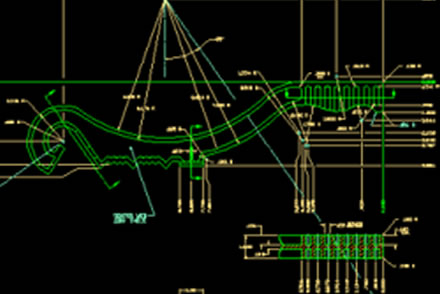 The success of a project depends on the quality of the product design. At Artmark Mold & Tool Co., Inc. we don't just work to the files provided to us, we take the upfront time to dissect it to ensure everything from proper wall thickness, rib thickness, finish, draft and so forth. Moreover, should you not have the ability to provide a product design, Artmark Mold & Tool Co., Inc. employees the engineering staff to do so for you. We work completely in a solid CAD environment which allows us to combine assemblies and check form, fit and function, design quicker and more thorough, gives the customer a three-dimensional view of their part, and furnishes mass and weight properties. Solids also allows us to do structural and stress analysis to ensure your molded part will not fail in the real world. Artmark Mold & Tool Co., Inc. also generates blueprints with notes, dimensions and tolerances.