CNC Lathe
"It takes the right company to design and build a mold properly"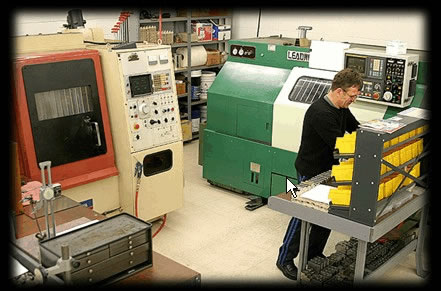 Artmark Mold & Tool Co., Inc.'s lathe department is a new addition to our arsenal of services we offer. Here we manufacture everything from ejector sleeves, mold cores and cavities, to bearing races and other components. Our lathes are capable of turning soft and prehard materials as well as hardened materials to 52 Rc. while holding +/-0.0002.

Artmark Mold & Tool Co., Inc. believes in servicing our customers. Our cnc lathe services are yet another value added. After all our success is based upon your success…and we know that. This is why we guarantee all our work by putting our Signature on everything we do!