Hard Milling - High Performance Machining
"It takes the right company to design and build a mold properly"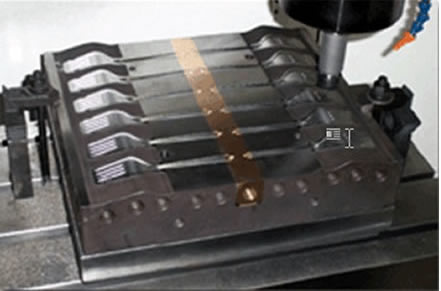 Artmark Mold & Tool Co., Inc.'s hard milling / high performance machining department is another state-of-the-art service we offer. Our newly acquired high speed cell consisting of a Makino SNC64 S/G mill, Makino Edge3S edm, and a System 3R Workmaster robot is like no other in New England. This technology enables us to remove electrode manufacturing, edm, and polish from the process by directly cutting hardened steels up to 62 Rc. This process coupled with the ability to change four work pallets dramatically reduces delivery schedules, ensures tolerances to +/-0.0002, finishes better than ? Rmax, and is yet another value added service only Artmark Mold & Tool Co., Inc. can offer to their customers.