Maintenance - Repairs - Revisions
"It takes the right company to design and build a mold properly"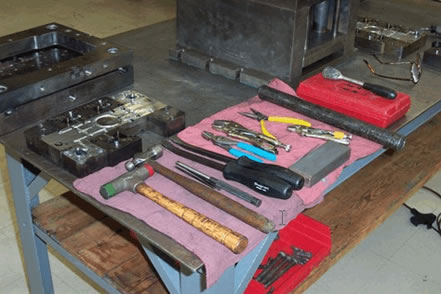 Artmark Mold & Tool Co., Inc.'s mold maintenance / repair division offers a wide range of support to injection molders from basic maintenance to complete mold revisions. Most molding facilities lack the personnel and equipment to service, maintain and make changes to their molds. Artmark Mold & Tool Co., Inc. repair division is like having a shop of your own. We utilize all the state-of-the-art equipment used for the construction of new molds on repairs allows us yet another value added to our customers.